SEC & Financial Reporting Made Easy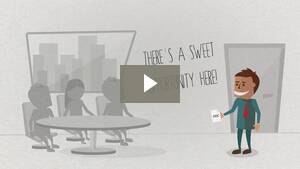 Rivet's Crossfire simplifies financial reporting. It was created by accountants for accountants to automate and improve the creation, exchange, presentation, and consumption of financial information. Crossfire improves document management, analytics, quality assurance; it incorporates data connectors that link directly to GL or ERP systems, as well as offering SEC filing capability in all formats. Tour Crossfire today for easier financial reporting.
With Rivet's Crossfire for SEC filings, reporting teams can prepare SEC compliant submissions, XBRL, and EDGARized HTML in a single source document while leaning on the expertise of Rivet's Dedicated Accountants. Crossfire's multi-user and document management features enhance communication so changes are made in real time and documented.
Crossfire's built-in features, including Validation and Filing Wizard ensure compliance and give you control over the entire filing process. Crossfire keeps track of technical details on the back end and prevents errors from ever happening, making compliance simple.
Take Control
Say No to Multiple Versions and Archaic Processes
Because XBRL, EDGARized HTML and content are managed in a single source, changing one value will be reflected in all corresponding formats. With Microsoft Office based Crossfire, there is no need to send multiple versions of a document to be converted by third party, simply "Save As".
You Hit the Button
Crossfire provides additional controls and empowers financial reporting teams to file themselves with ease. Filing timelines and controls can be managed directly by financial reporting professionals within the firm.
Compliance – Keep it Simple
Automated Prevention
With hundreds of technical requirements for HTML and XBRL required to file with the SEC, Rivet's Crossfire has created functionality and interfaces to prevent users from making mistakes, and preventing issues and errors from occurring in the first place.
Validate
Rivet's Crossfire Validation engine will surface warning and error messages. The validation engine validates against XBRL specifications, Edgar Filer Manual Requirements, core accounting concepts and best practices.
Review
Features like Crossfire's "Show Me" will highlight what is tagged, what has outstanding comments or what is tagged with a certain attribute. Crossfire gives a clear view of what information has been applied in XBRL format and the ability to comment, approve or unapprove the underlying XBRL.
Let the Software Do the Work
Let your Data Flow – Linking
Link underlying data from any ERP or CPM directly to Crossfire documents. You can also link multiple Excel documents to a single source Word file. As various inputs are given by your team, click refresh and see all the values update in the single source docume.
16,000 plus validation checks
Rivet Software has built XBRL US Consistency Suite into the Crossfire platform. These validations check against each taxonomy concept and combination of concepts. The tool systematically identifies possible inconsistencies providing an unbiased third-party check of the quality of your XBRL document.
Taxonomy Conversion
The FASB and the SEC release a new version of the US-GAAP taxonomy on an annual basis. Crossfire updates to the new taxonomy automatically, then walks users through changes, making recommendations and leaving system generated comments.
And So Much More
Crossfire's feature set is robust, let us know if you would like to hear more.
Schedule a Demo:
Client Quotes
Mitzi Pierce, Director of External Reporting at Cardtronics
"On top of Crossfire being a great product, if you ever need help, the solution-minded people at Rivet are always willing to help. I definitely recommend Rivet!"
Matt Marquardt, SEC Accountant at Devon Energy
"The Rivet team knows what they're talking about and they're incredibly responsive."
Brendan Pleskow, External Reporting Manager at Crocs
"With a week of training, Rivet taught me every in and out of XBRL."
Crystal Bringuier, Controller at Sussex Bank
"I no longer worry about the quality of our data. I know it is accurate and can be updated quickly."
Bobby Rezaee CPA, SEC Reporting Manager at Southwest Bancorp
"Crossfire is definitely easy to use and provided a significant amount of efficiencies."
Mark Feldser, Finance Manager at BioClinica, Inc.
"Our public company has been using Rivet's Crossfire for over two years now, and I would highly recommend this product. The software itself is both effective and user-friendly."
Download a Case Study
Central Federal Bank Corporation
Read how 20 days after signing with Rivet, Central Federal was able to successfully file their 10Q on Rivet's Crossfire