SEC Reporting Made Easy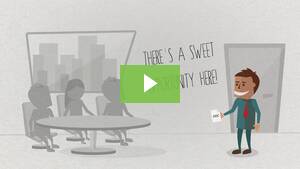 Crossfire is a web-delivered interactive financial management platform that allows your finance, legal and audit teams to collaborate simultaneously in Microsoft Word. Ensure the accuracy and consistency of your data more efficiently. File HTML and XBRL directly to the SEC from a single source document. Leverage the most experienced XBRL and financial reporting staff in the industry to complete the tagging or filing process at any time. Spend more time on what matters: analyzing the numbers.
Multi-User Disclosure Management
Pick your pencils up. No more pencils down.
Make last minute changes quickly and accurately.
 Crossfire allows you to work right up until the filing deadline – avoid the stress of long vendor turn times, pencils down requirements and rush fees.

Team collaboration. Version issues go away.
Multi-user access in real-time. Crossfire allows team members to continuously and simultaneously edit, comment on, and review their filings in one place (including XBRL tagging and review). User level access means you decide which features are available to whom.
Link your data. No more copy and paste. 
Change once, change everywhere. Crossfire links data between documents for automatic updating. Change a number in one place and that number updates automatically throughout the entire filing.
True Microsoft Office Integration
Use what you already know. Don't compromise. Microsoft Excel, Word, and PowerPoint.
Crossfire leverages the best of Microsoft Office to take advantage of the familiar word processing functionality of Word, rich data management features of Excel, and rich presentation features of PowerPoint. Microsoft Office is used by accountants everywhere. We added features to a familiar platform for the specific needs of SEC reporting teams, eliminating formatting and other headaches and allowing you to file directly from your source document. We didn't start over and you don't have to either.
Starting over is so painful. Roll forward to your first draft in minutes. 
Automatic roll forward. Why spend a day or more each quarter getting your document prepared? Crossfire leverages Microsoft Excel functionality to get your document structure rolled forward, including tables, headings, and dates. And the XBRL? Tags stay behind quarter to quarter and calendars roll forward automatically.
Interactive Reporting. Beyond the Last Mile of Financial Reporting.
Easily create peer comparison reports, benchmark reports, and board books.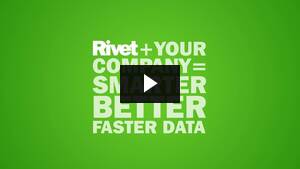 Crossfires Interactive Reporting connects large datasets, public and internal, directly to your Excel spreadsheet. Use intuitive drag and drop features to build a report and get the data at your fingertips in minutes. How's it interactive? When there's a new post internally or a competitor files to the SEC, for example, you'll be alerted immediately and the report will refresh in seconds. Distribute in real-time, or create a web based version that can be accessed from anywhere.
Data Automation. Streamline your process and ensure 100% accuracy.
No more copying, pasting, and manual data entry.
Link your underlying data from your ERP or CPM directly to Crossfire. Provide easy access to financial information based on the accounting structure of the information (the chart of accounts in many cases) instead of a more complex IT view into the data. Don't aggregate your data from multiple sources – use data directly from the source.